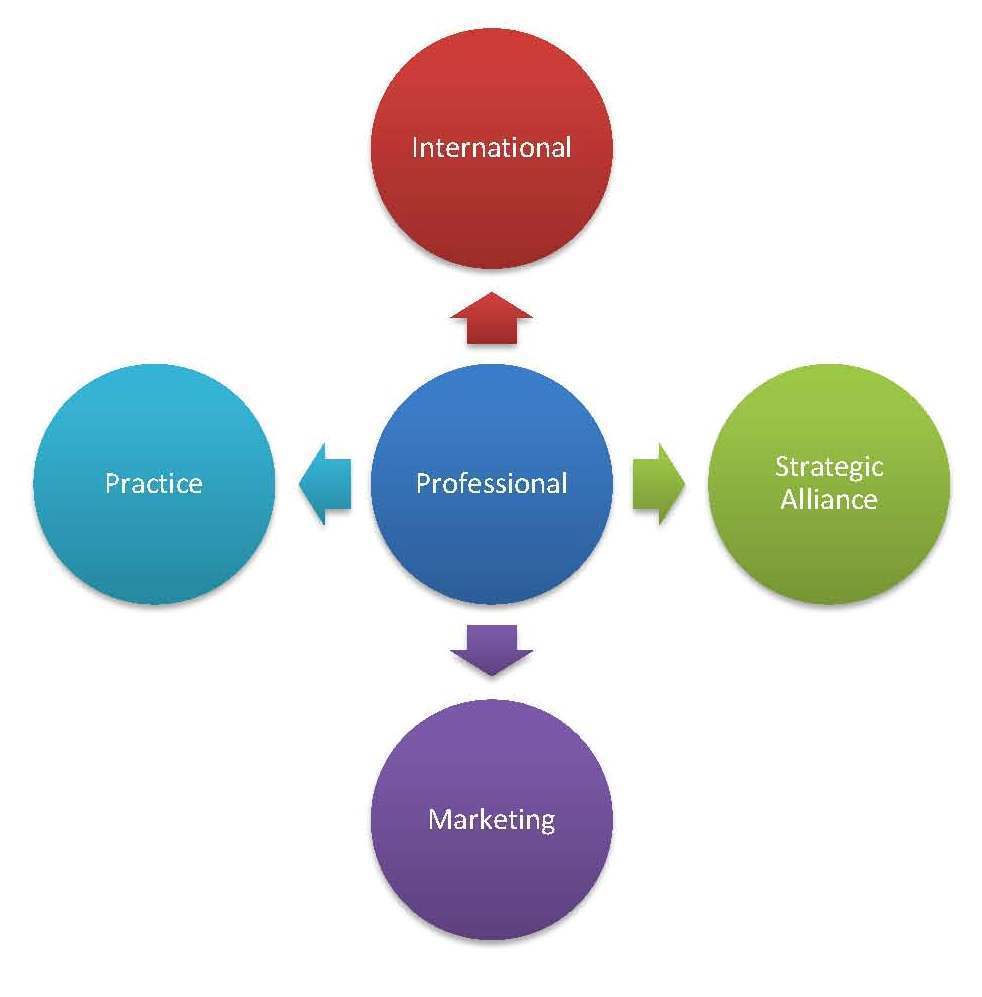 GRADUATE INSTITUTE OF INTELLECTUAL PROPERTY AT TAIPEI TECH
Graduate Institute of Intellectual Property (IIP) at National Taipei University of Technology (Taipei Tech) has been successfully involved for several years in providing IP education and high quality courses in a fully supportive learning environment.
In the era of global knowledge economy, IP acquirement, protection, and effective management have become the critical foundations of competitiveness for enterprises as well as the key factors for gaining a competitive edge. With an increasing demand for people's engagement in the IP field, Taipei Tech established "The Graduate Institute of Intellectual Property," which has been enrolling students since 2011. The Institute intends to cultivate potential talents with international visions and skills in the global knowledge industry, which is based on the exchange trends and the demands of a global business.
At IIP, we highly vaule international partnerships and collaborations as they bring together difference perspectives, expertise, and insights, thereby providing diverse education and cultural experience for students. The vast majority of global partnerships developed by us include universities from countries worldwide, such as Japan and Malaysia. (Refer to Taipei Tech Office of International Affairs website for more details). Therefore, IIP students at Taipei Tech have the opportunity to gain international experience by studying abroad as part of, or alongside, their study programs.
Graduates from our institute have several opportunities to pursue their desired career paths, such as patent examiners of the Intellectual Property Office, technical examination officers of the Intellectual Property Court, patent drafters, patent (trademark) attorneys, or professionals in IP management working for enterprises or law firms.
Based on the considerations of the trends in IP developments, the Institute recruits adjunct faculties from the related fields of business to facilitate interactions between students and enterprises, that is, to assist graduate students to seek internships as patent prosecutors or legal associates in the enterprise.
OUR MISSION
Based on the development of national key science and technology and Taipei Tech, the Institute takes advantages of predominant technological bases of Taipei Tech to aim for a forward-looking and professional institute. The Institute intends to educate outstanding graduate students as cross-disciplinary professionals, so as to enhance IP protection for research and development of a state and to promote the industrial level in Taiwan.
Furthermore, this Institute integrates faculties of various specialties residing in northern Taiwan based on the geographical convenience in Taipei, and creates an integrated platform for industry-university collaborations and strategic alliances, so as to strengths the Institute in the fields of industry, government, and academic research.
Based on the exchange trends and the demands for a global business between Taiwan and China, the Institute cultivates IP professionals with international prospect and skills in cross-strait knowledge for enterprises.
This Institute also endeavors to integrate teaching resources of departments and institutes in the College of Humanities and Social Sciences, to promote cooperation among colleges in Taipei Tech and strengthen alliances among universities. Furthermore, the Institute has many alumni engaged in IP business, and therefore , the fruits of research and development of the Institute prove beneficial for students seeking internships.
According to the principle of "Technology and Science as a base, and Intellectual Property as a tool," the Institute aims to arrange "Practical" and "Diversified and cross-disciplinary" courses to improve students' abilities and capabilities in the IP fields.
The Institute recruits adjunct faculties from related fields of business, facilitates interactions between students and enterprises, and educates students with global vision following the trend of IP developments.
The Institute actively encourages and assists graduate students to seek internships as patent prosecutors and legal associates in the IP fields to fulfill the demands of industrial developments.