Hung-San Kuo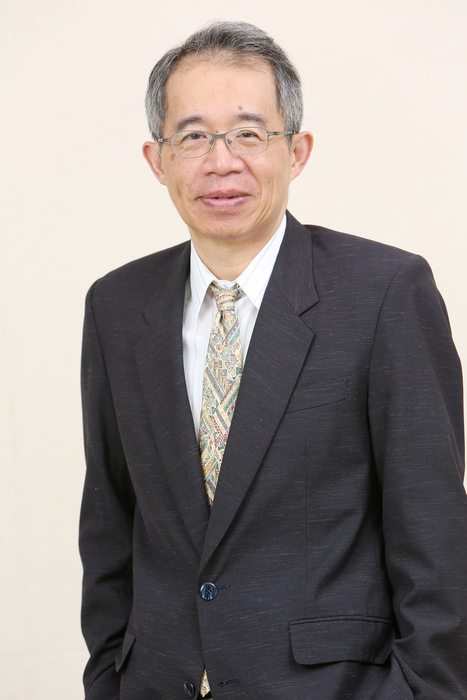 Hung-San Kuo (郭宏杉 副教授)
Associate Professor, Director of the Graduate Institute of Intellectual Property, Taipei Tech. University
Tel : 886-2 -2771-2171 ext 5705
E-mail : hskuo@ntut.edu.tw
Education
Indiana University-Bloomington Maurer School of Law, Indiana, USA LL.M., S.J.D. 2011
Tsing Hua University, Hsinchu, Taiwan LL.M. 2006
University of Texas at Arlington, Texas, USA M.S.E.E. 1993
Courses
Seminar in Patent Law

Intellectual Property Survey

Seminar in U.S. Patent Law(I)(II)

Technology Law
Biography
Dr. Hung-San Kuo is an associate professor and director at the Institute of Intellectual Property of National Taipei University of Technology (Taipei Tech.). He earned the Master degree in Electrical Engineering at the University of Texas (1993) and a Doctor degree (S.J.D.) at Indiana University Maurer School of Law (2011). Besides, he is a certified Patent Attorney in Taiwan.

Dr. Kuo has diverse experiences in patent prosecution and legal settlement in domestic and multinational jurisdictions. Prior to joining Taipei Tech., he served in government sectors as a Patent Examiner in the Taiwan Intellectual Property Office (TIPO) and a deputy researcher in Research, Development and Evaluation Commission of the Executive Yuan. He was also a college lecturer of computer science. Additionally, he was employed as a DRAM process integration engineer and a legal counsel at high-tech companies in Taiwan.

Dr. Kuo's current research and teaching areas cover Technology and Law, Internet Law, Patent Case Studies, U.S. Patent Law Seminar, as well as A Study on the Manual of Patent Examining Procedure in Taiwan.
Selected Works
The Assessment on Mental Steps in Patent Law: Focused on the U.S. and Taiwan, National Taiwan University Law Review, Vol. 46, No. 4, 2017.
The Legal and Social Issues of the Cosmetic Surgery Industry in the FEPZs, Journal of Law and Medicine, 23:2, 2016.
Who is the PHOSITA, NTUT Journal of Intellectual Property Law and management, Vol. 4 No. 1, 2015.
Rethinking the Patent Protection for the User Experience, Journal of National Taipei University of Technology No.46-2, 2015.
The Development of Method Patents after Bilski— the Comment on CyberSource Corp. v. Retail Decision Inc.,FT Law Review, No. 181, 2012.

Areas of Expertise
Patent Law

Technology Law